Ohgiler Oakley
My 5th Oakleys just arrived at 1800hrs and I guess people whom I've talked to would have thought I'm a crazy idiot who would buy such stuff. For your information, yes I'm that crazy idiot. It's normal for a person to be loyal in purchasing a particular brand because he knows that it suited to his taste. Well as for my case, it's my Oakley eyewear.
I remembered had my 1st Oakleys back in A levels, where I was stuck in the world of conservative eyewear (I was referring to the flat front glasses with a curved edge at the temple). Then I visited my usual spectacles shop to get my 2nd pair of glasses. The first one in my mind was Lindberg Air titanium. No-screw, beta titanium glasses which fetches RM 1k plus. Forget it...
Then I saw a Oakleys. It caught my mind because I once owned a Killer Loop which has that wrap around design which is similar to Neo from Matrix the movie.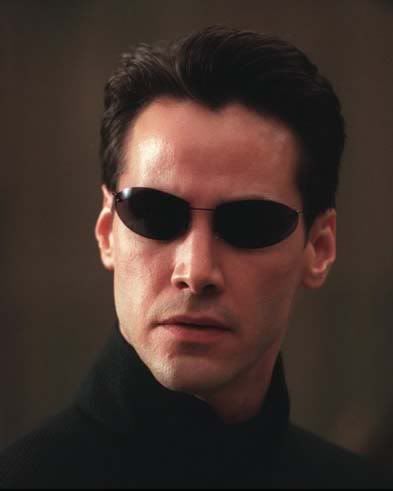 That was way back in 1998 if I'm not mistaken when I had a pair of Killer Loop Pandemania. Wore it for about 3 years till the lens got scratch badly... Well back then I suck at taking care of things... So it is normal to get it scratched...
Sigh, missed that old pair of sunglasses (I got to search them in the drawers and cupboards, maybe there is chance to get it back)....
Then found the right choice. Oakley Wiretap... It looked a little radical for a normal pair of glasses because:
a) it's a wraparound
b) unique looking temples
c) straight end of the temple
Without asking, grabbed one and tried it on.. Then my mom sarcastically said "You want to be Ultraman is it?" Oakleys are pretty known for their Ultraman-Kamen Rider-Green Goblin (from Spiderman the movie) line ups... but it's worth a try wearing a unique pair of glasses. You know what I'm saying...
Something like a mixture of
THIS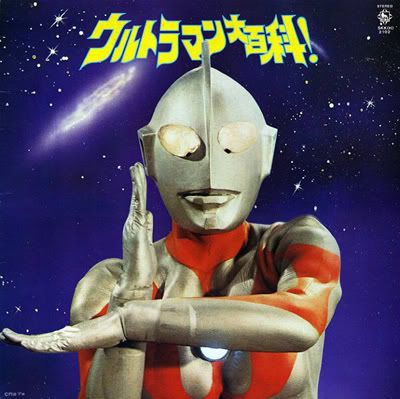 and THIS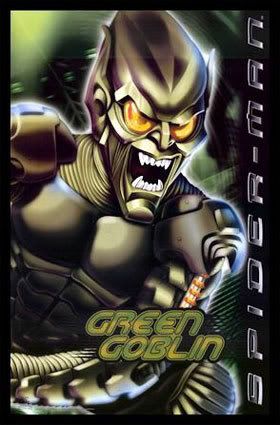 which gives u
THIS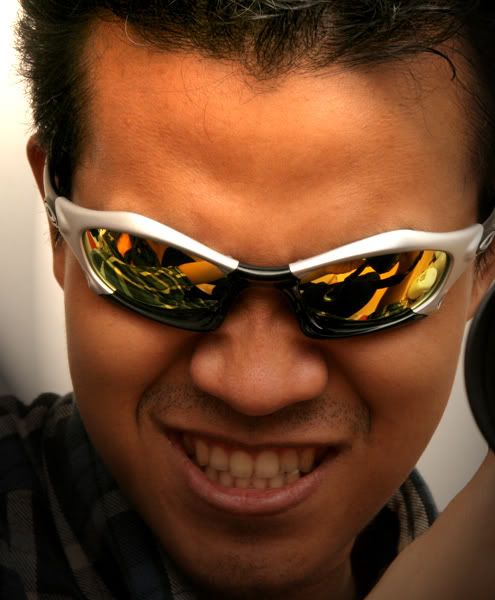 muwahahahahaha.....
Well I've gone a little too far in the future... It is actually
THIS
Oakley Wiretap Silver...
Used it as my 2nd pair, so I didn't wear them often enough to love it till I decided to discard my Seiko glasses 2 years later. The more I wear it, the more I love it. It just wraps nicely around your eyes and it doesn't block your eyesight. Let's say an everyday protection goggle for you.
Then in Summer 2005, I went back to Malaysia and went Oakley hunting… Saw some nice models and one of it was the C-Wire and Juliet. But the price in Malaysia is enough to kill your wallet, I just waited till holidays end and went back to Japan. I bought an Oakley Zero a month later. Why ? It's just futuristic, light, and the protection level you get.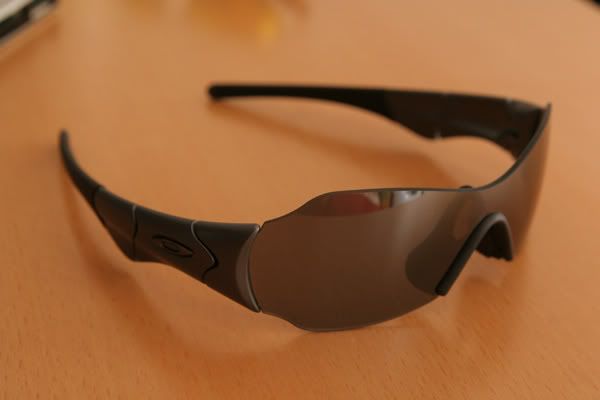 Oakley Zero, Black Iridium
I was pretty crazy to get a 3rd pair of Oakleys after that but I don't have the cash to buy one so I just put on hold for a while. A year later the lens of the Wiretap broke (accidentally sat on it) but the frame was still intact… I sent it for repair and they changed the whole thing for half the price. Now that is something new. Got it repaired 2 weeks later and Gosh, it's just as good as it was new… Duh, it's a total replacement!!! Right, next pair of glasses would definitely be an Oakley…
Then in Spring 2007, I saw Blood Red Oakley Wiretap Ti which is Japan limited model. It was just plainly sexy… Same frame as the one I have but it is lighter and sexier (due to the blood red coating). And at the price of 32,000 yen… *sweats*
Without thinking twice, I put it on reservation, fearing someone would buy it out.
A week later, the Blood Red Oakley Wiretap Ti is MINE !!! It costed me RM1222 but it's worth every sen. How many glasses in the world have such unique looking temples? I don't think so.
Then the "Ohrmones" (Hormones carving for Oakleys) just built up in me and I frantically reading about Oakley models and hearing from friend's experience. One of my classmates mentioned about Oakley Splice he had... I surfed the web and saw the model...Dang! It's one unique looking beauty! Unfortunately you can't find them at stores because it is out of production for more than a year.
The other which still caught my interest is the sunglasses version of the wiretap. Note that the Wiretap I'm wearing was based on the sunglasses model. So basically you're wearing a sunglasses framed glasses. Odd but it's cool.
Just yesterday, I was going to my friend's place for his son's birthday party and visited the shop that sold the Zero and my 2nd pair of Wiretap. They were kind enough to tell me that the Splice is available. I put it on reservation and went to my friend's son's birthday party. On the way back, the "Ohrmones" got up in me again and decided to take it...There we go... a 4th pair of Oakleys...Oakley Splice 5.56 FMJ Fire Iridium which is like a hybrid of the headlights of the new BMW 3 series and the eyes of Green Goblin and Ultraman....
Now the semi conservative me turned into one radical outlook. To some, I may look like Green Goblin from Spiderman the Movie or Alien but I don't care anymore what people say about me. In fact, I like it that way…
Then today, I just got my 5th pair of Oakley… Wiretap Sunglasses with Fire Iridium lens...It's just perfect for me...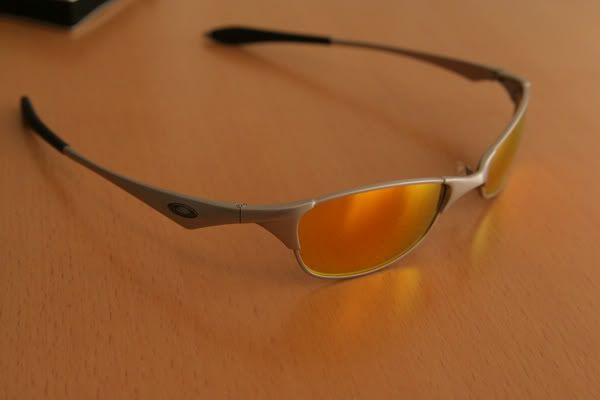 Rather than having a typical shades, it's good to have something a little different. Spice up my own lens with something unique, and that unique thing would be my pair of Oakleys.
As a conclusion, If you'd want to spice up your lens... Save up a little more money and get yourself an Oakley... You will never regret having one and who knows, it appreciates through time....
Visit
Oakley
if you'd like to know more about Oakley products... and if got time, visit your local store and try em up ! You'd never know it makes you look one of a kind !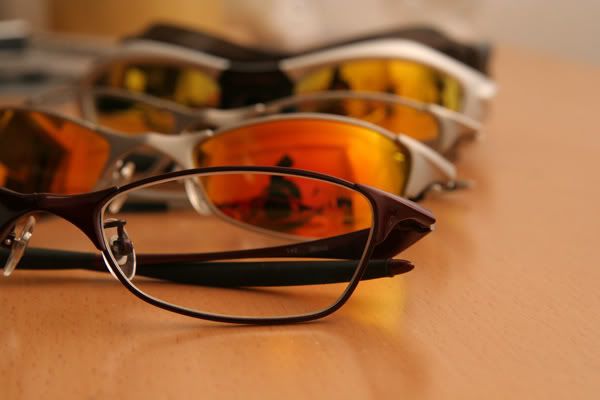 I'd thank our buddy, Amir for opening up my sight as well hehehe....
Quote of the day:
When people say ,"There got more fish in the sea"
You should reply,"There are so many fish in this world, but what made you choose one fish matters. Ikan Terubok, Ikan Kurau, Unagi, Kampachi, Tuna, Salmon, they are all fish. Got fins, got gills, cannot live on land and they swim. But of course I'd take a salmon and kurau as Sushi and Fish and Chips."